---

|Now Showing|Jolson TV
---
---
Although Al Jolson never appeared on commercial television, he was actively looking into a program at the time of his death. To this day, his movies continue to be shown on broadcast and cable TV, making his works available to those who never saw him in life. On this page, find out which movies are on the schedule for broadcast soon, and use the links to request material from media outlets.
---
---
We are seeing nothing on the schedules for the coming month. Sorry! Will post something as soon as it surfaces.
---
Several of the Cable networks are worthy of your input to continue or initiate programming of Al Jolson material.
---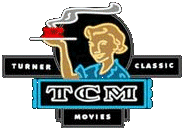 By far, the largest collection of Jolson movies is held by Turner Broadcasting. Many of the early movies have aired on the network, as well as the Plantation Act short. Feel free to drop them a note, thanking them for their past attentions, and requesting future screenings of Jolson movies.

---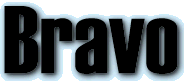 Both Bravo USA and Bravo Canada have aired the wonderful South Bank Show, the closest thing yet to a television biography of Al Jolson. They have also shown The Jazz Singer! Click on either network's name to request a screening of that show.

---
---
When you write any media outlet, network, or station, a copy to webmaster@jolson.org would be appreciated; and let us know if you receive any reply or results!
---
---
If you came here from a link or search engine
Click here to return to the main page of this site
All material on this website Copyright © 1995-2017 : Marc I. Leavey, M.D., Stevenson, MD
ALL RIGHTS RESERVED
Updated 03 Dec 17